Retreats
Our team is international, distributed, and of various skills. Some of us work at our head office in Sissach, Switzerland, others are working remotely.
Teams often consist of on site and remote working people. We feel it is important to overcome the geographical distances on a regular basis in order to get to know each other. That is, not only related to our individual skill sets, but also how we communicate and what is important to us to get work done. We have to learn how to work efficiently as a team, despite being spread across countries.
Those meetings can have different purposes and require different people. In any way, we encourage meeting in person as much as possible:
In company wide meetings we talk overall strategy in order to get anyone on the same page. Social aspects are an important aspect during those meetings, like having a christmas party with the whole team. We might do 1 or 2 of these events per year.
Meeting with a product team to discuss next miestones on the current project or a new product to be started. Below you will find some photos of a 3 day workshop we had in Düsseldorf to get a new product started. Meeting every couple of weeks to discuss a project's progress has been a proven approach.
We even encourage to meet in smaller groups to boost efficiency. That might be just a one or two day meeting discussing process issues. Or it might be a code sprint on the cooperation between frontend and backend to get things rolling quickly.
To show we are doing this for real, here is a quick log on a workshop we had in January 2018.
Product Kickoff in Düsseldorf
In January, we started a new phase of development for our Robo Accounting Engine. As our team grew by one, it seemed like a good moment to get to know each other during one of those meetings. We decided to have a 3 day meeting in Düsseldorf, as one of our team members also lives in Düsseldorf.
We had a couple of things we wanted to work on:
Standards
We have finished a milestone of a rather large application in December, and we wanted to check if we are still working with the right standards. As we were starting with a new part of our engine, we validated if we should stick to those, or where we should enhance our current setup for future work.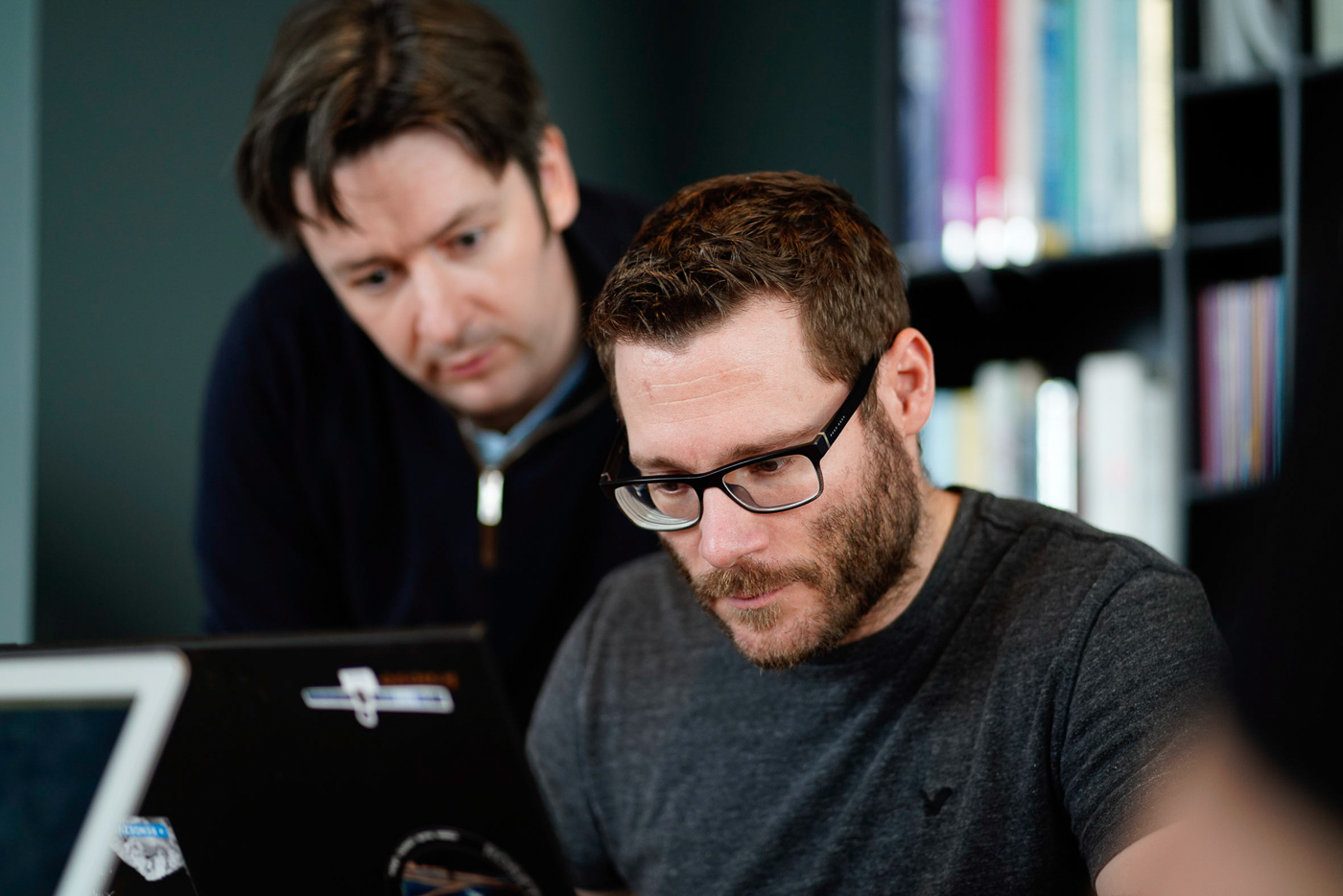 Product vision and strategy
After checking back on things we did in the past, we looked at our new product work ahead. The team can work on new product much better, if they understand what we are working on, and why we do it. So before discussing technical parts of the overall architecture, we discussed the customer facing features.
Of course, we never start from scratch, part of our work is to produce modules we can easily reuse. So we went deep into the architecture off this new milestone and discussed which parts we have already, and what we want to extend.
Teamwork
We always check that our team work is in shape. Throughout the weeks of collaboration, you find issues which can be improved. This can be related to our workflows or communication. Or Tech stuff. Meeting in person is always a good chance to discuss those things too.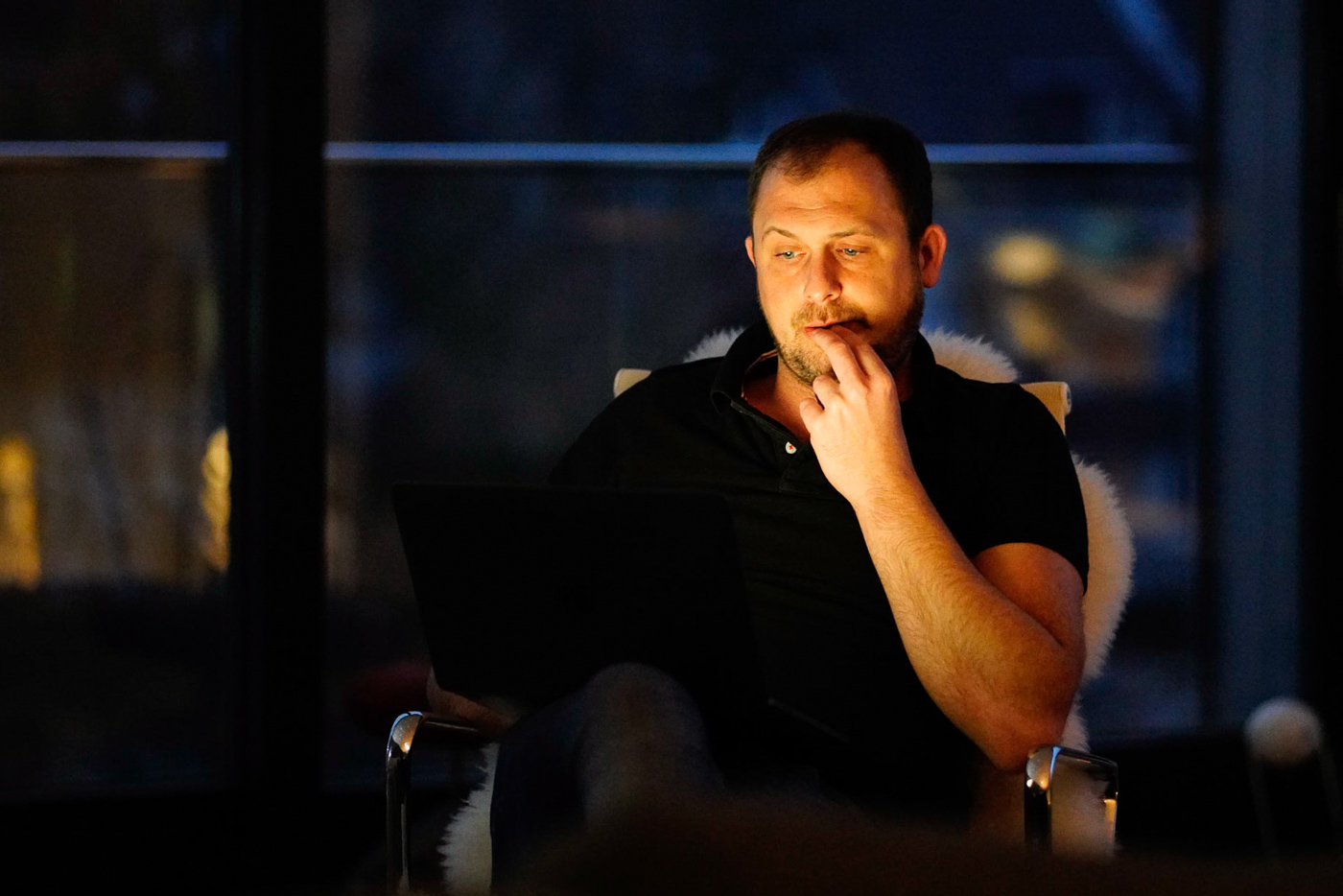 Socializing
Of course, this is always part of such a meetup. While getting up early and getting work done throughout the day, we also spend time on non work related stuff to some extend. Of course in Düsseldorf, we'd check out the famous Altstadt and the Rhein, checking out some pubs as well as one of the traditional Altbier breweries they have in Düsseldorf. Still, the work we have done throughout the day is omnipresent, so we get to discuss some details every know and then while having a drink or two.
Join the team
Now if this all sounds interesting to you, have a look at our open positions. Talk to us if you think you might be a good fit for our team!